Seattle Sutton's Healthy Eating
Seattle Sutton's Healthy Eating, a weight reduction industry pioneer for over 30 years, required a new website design to better promote their meal menus and home-delivered meal plans. The previous website had usability flaws and lacked a straightforward purchasing procedure for the consumer. As a corporation that relies significantly on their website for customer and distributor orders, this became a high priority for their organisation, requiring thorough planning and strategy.
Digizen International's web development professionals' aim was to entirely revamp the website with the client in mind, both to provide a better user experience and more powerful decision-making information. Digizen International was also planning to redesign the backend administrative interface to allow distributors more control over day-to-day operations and to increase order delivery efficiency to clients.
The data was the starting point for Digizen International's in-depth investigation. As a Google Certified Partner in both Google Analytics and Google Tag Manager, we focused on where the website was experiencing the most problems and prioritised our efforts to improve general usability and content structure. We then used user testing to mould and impact our designs and development, requesting user feedback in order to produce a website experience that would engage the end user more successfully.
We then contacted Seattle Sutton's distributors to determine their greatest ordering and usability challenges in the website's backend. Armed with the necessary Google Analytics data and user feedback, Digizen International set to work on developing potential designs that would better connect Seattle Sutton's business goals with the goals of its customers.
When it came to content and site structure, we focused on:
Updating
Condensing
Removing
…information and web pages to aid in the improvement of overall organic search performance and engagement. We then worked with Seattle Sutton's Healthy Eating content team to produce a prioritised set of content requirements, as well as an editorial plan with deadlines that corresponded with the construction and launch of the new website.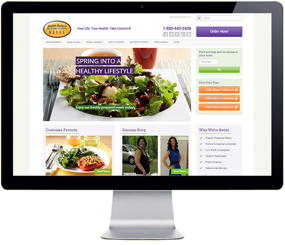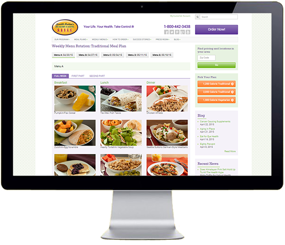 Not only were key performance indicators (KPIs) up across the board, but the new and updated Seattle Sutton's Health Eating website experienced a 35% increase in the time visitors spent on the site. Seattle Sutton's new website witnessed an 83% boost in organic search traffic and a 57% rise in overall traffic thanks to content and structural improvements.